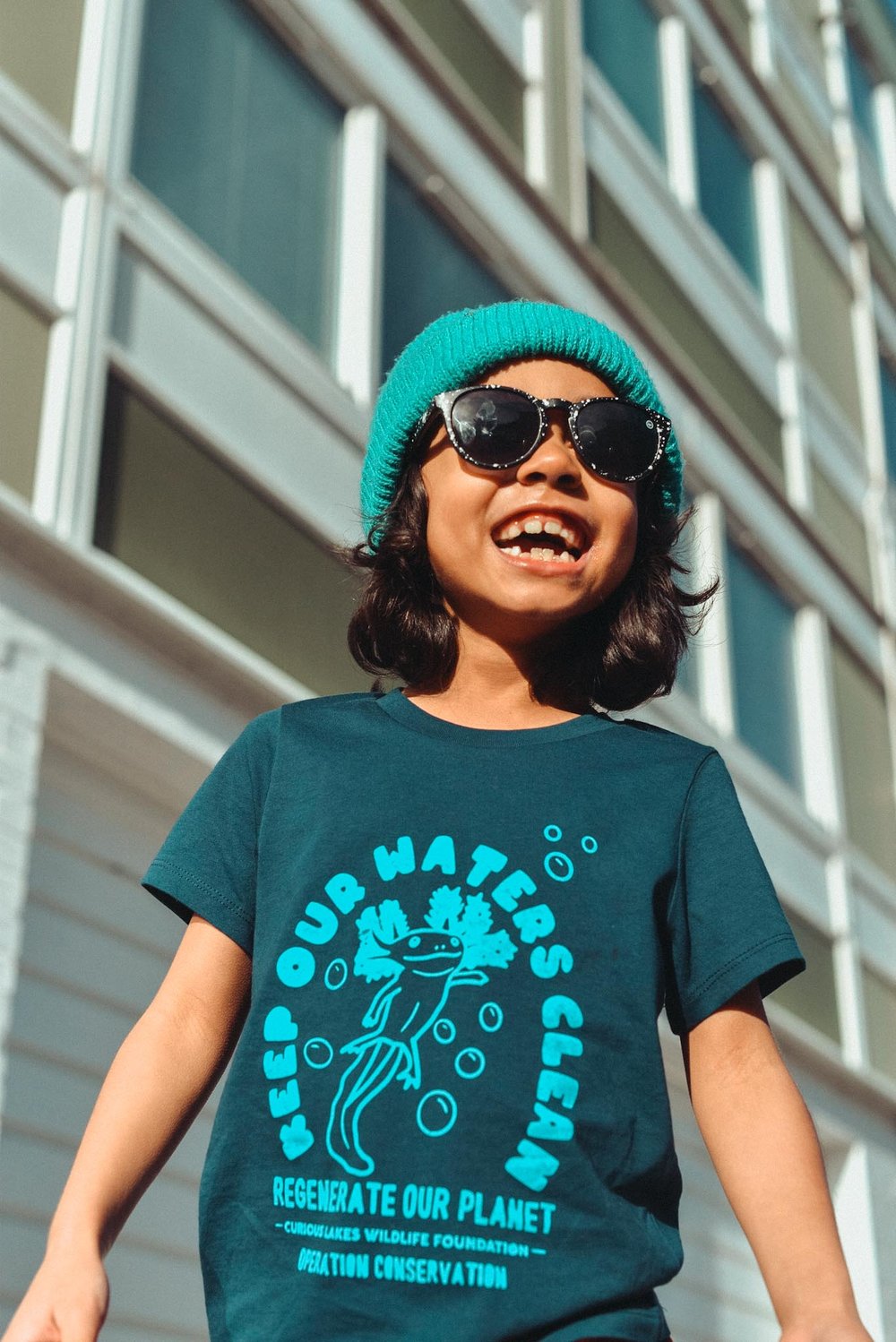 KEEP OUR WATERS CLEAN!
Did you know the axolotl is near extinction and only found currently in 2 lakes in Mexico in the wild! We need to keep the environment clean and nurturing for these beautiful amazing creatures!
Navy garment with blue eco friendly ink. ( colours may vary slightly as we hand mix our own inks)
Hoodies will have the design on the back.
Organic T-shirt:
100% Organic Cotton
Organic Sweaters/ hoodies:
85% organic cotton
15% recycled polyester
Fully sustainable
DISPATCH TIMES: These items are hand printed. There is a 15 working day (3 week) turnaround time for dispatch currently.
+Please note each and every one of our designs is printed by hand therefore there may be some minor variations in each piece. Our printing style prints the designs with a retro feel including fades. We believe this enhances the organic and sustainable quality to our garments as they are not mass produced and create very little waste and each one unique!